Acoustic Noise Problem?
Many houses of worship have changed significantly to meet the needs of their congregants.  Some sanctuaries now seat 1,000 people or more, and virtually all have incorporated an increasing amount of technology into their worship services. In many instances, this may lead to an  acoustic noise problem.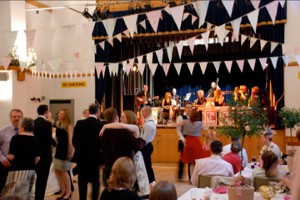 Fellowship halls or activities rooms in many worship centers are most often the problematic rooms in the facility. Used for many different types of functions, such as weddings, social club gatherings and even as a classroom, these rooms can present a real acoustic problem. Noise levels and reverberation can drown out the spoken word when so many others may be talking or dining, music is playing or children are being children.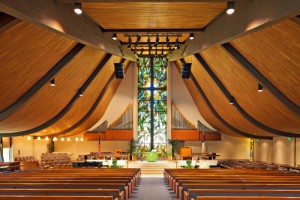 These facilities can have widely varying degrees of reverberation. Most AV design teams do not factor in room acoustics when designing the sound system. The bottom line is that everyone wants to hear the spoken word – clearly and without echoes.
At Pinnacle, we understand the many challenges that today's houses of worship face. So often, simple and cost effective sound absorbing panels will improve the sound quality and improve the congregation's ability to hear the message.
Pinnacle Acoustics provides noise control solutions for many modern worship facilities, with project budgets ranging from large to small.  We provide a turnkey solution which begins with a free consultation meeting.
Call 412-482-6400 or complete the contact form by clicking here for a Free Consultation today .