PINNACLE ACOUSTICS
Personalized Noise Control Solutions
Based in Pittsburgh, PA, Pinnacle Acoustics is dedicated to providing personalized noise control solutions to clients in Pennsylvania, Ohio and West Virginia. We provide fully engineered solutions that includes sound measurement and design to reduce environmental noise within your area as required. To each project, we bring over 25 years of experience and pride in our services. Locally owned and operated, our company provides both the expertise and the products that improve work environments and preserve acoustic health.
We're more than just a vendor.
No matter what your challenge, we can work with you to find a way to meet it. We strive to provide personalized solutions that minimize the effects of loud and excessive noise with the goal of building long-lasting relationships with our clients. Reliability and respects are key.
Why Pinnacle Acoustics is Different:
We find manufacturers that meet or exceed your design specifications
We offer standardized and customized products at cost effective rates
We deliver on time, every time
We scrutinize addendums and updates to ensure that you always receive the correct order
We offer turn-key installation as an option.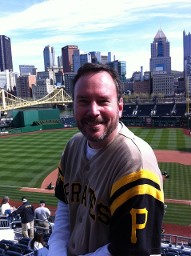 Our founder and owner, Bill Thornburgh is dedicated to service and customer satisfaction. Put his experience and expertise to work for you:
6 years as a sonar technician in the US Navy
15+ years in sales and sales management
9 years in acoustic estimating and project management, including projects involving pre-fabricated acoustic panels, acoustic blankets, HVAC attenuators and industrial enclosures.
Get in touch with us now!
Are you ready to learn how you can tame excessive noise? Call Pinnacle Acoustics at (412) 482-6400 or fill out our Free Consultation Information Request Form and we'll be sure to follow up with you right away.