ACOUSTIC PRODUCTS AND SERVICES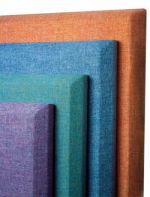 At Pinnacle Acoustics, we offer a full range of acoustic products and services for every application. We also offer specialized consulting to help meet your requirements. Here are some of our most popular products and services:
• Acoustic Absorptive Wall Panels: These fiberglass acoustic panels are wrapped in durable and colorful fabrics. Used for sound absorption in noisy areas, they are easy to install with exceptional fit and finish.
• Industrial Barrier Blankets: These are a combination of mass-loaded vinyl and quilted fiberglass absorber for interior and industrial use.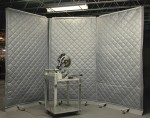 Applications include compressor buildings, high noise machinery and soft, framed acoustic enclosures.
• Occupational Safety and Health Administration (OSHA) Compliance: By helping you with your acoustic issues, we can help you comply with OSHA noise control standards (1910.95)
• Interior and Exterior Acoustic Consulting: Let our experts analyze your commercial, educational and industrial noise issues and suggest complete solutions. This service is available on a per project or hourly basis.
Get in touch with us now! Call Pinnacle Acoustics at 412-482-6400 or fill out our Free Consultation Information Request Form and we'll be sure to follow up with you right away.